You may remember The Brooks from their Maternity session that I shot a while back. They are such a sweet couple and have two awesome little boys!
This photo-shoot was all about Cole. These pictures were taken when he was 6 days old and could he be any cuter? He was such a joy to be around. His mom, dad and brother embraced him so gently and could see how proud they were to have such a sweet, peaceful baby boy.

You may notice this picture on my "The bill" section of my website. I absolutely love this picture.




Tara is a great decorator...how sweet is this nursery??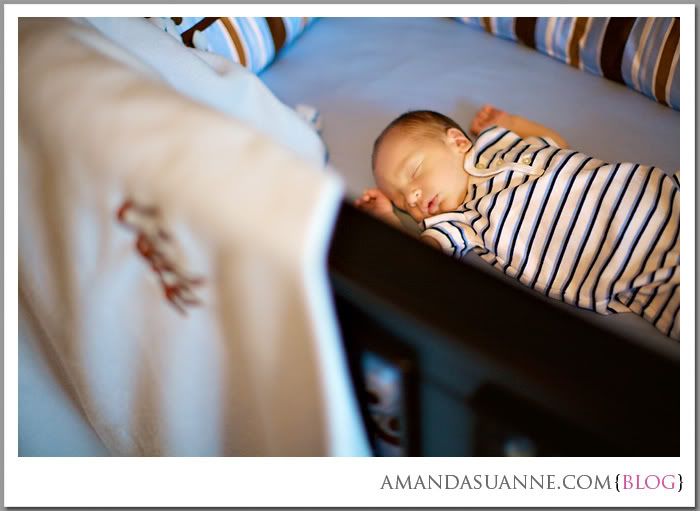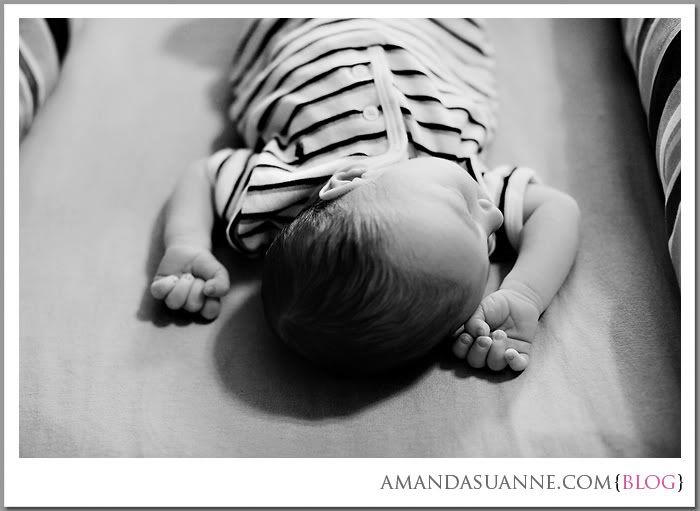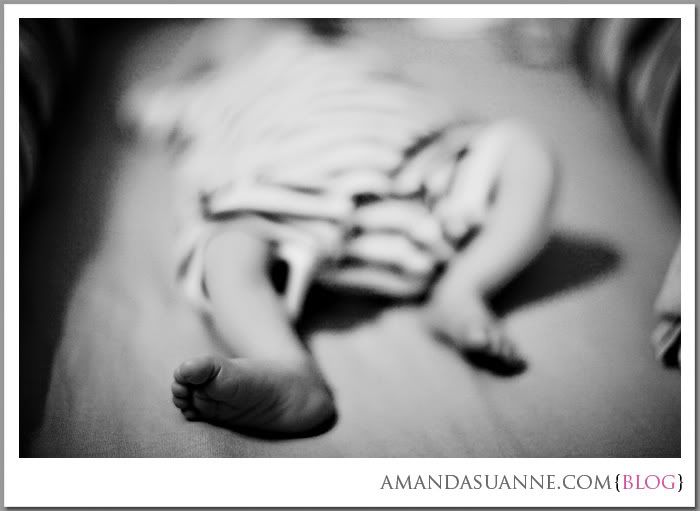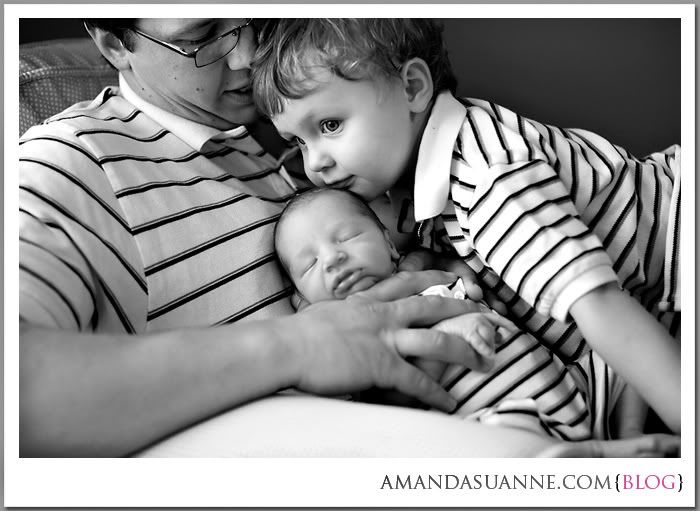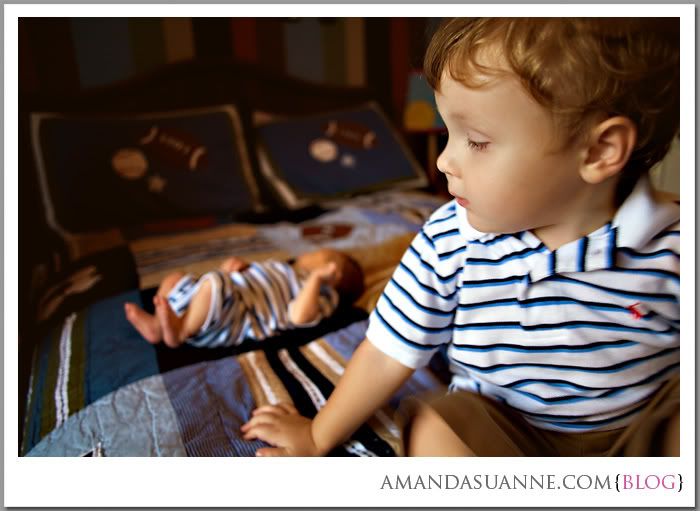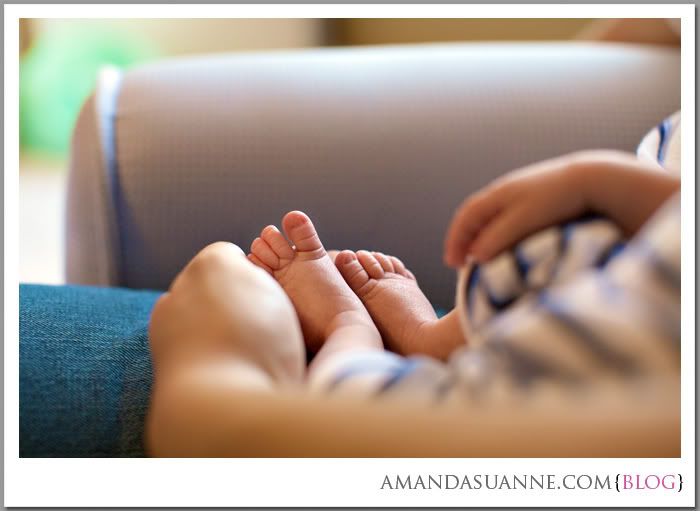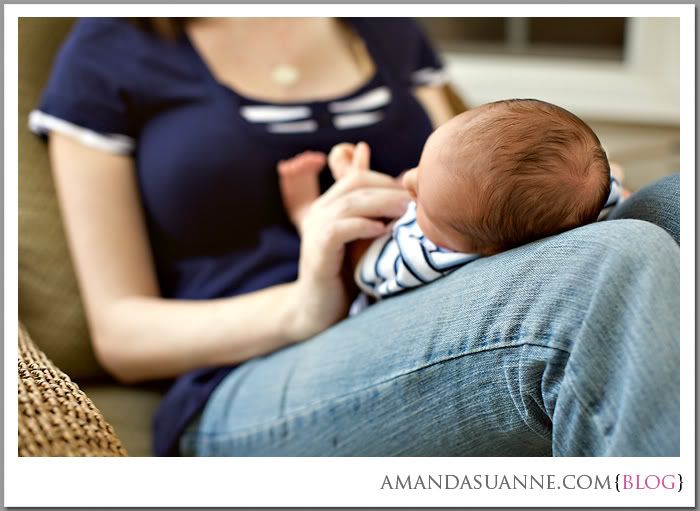 Noah is such a character. He kept pushing Tara and Greg's head together to make them kiss!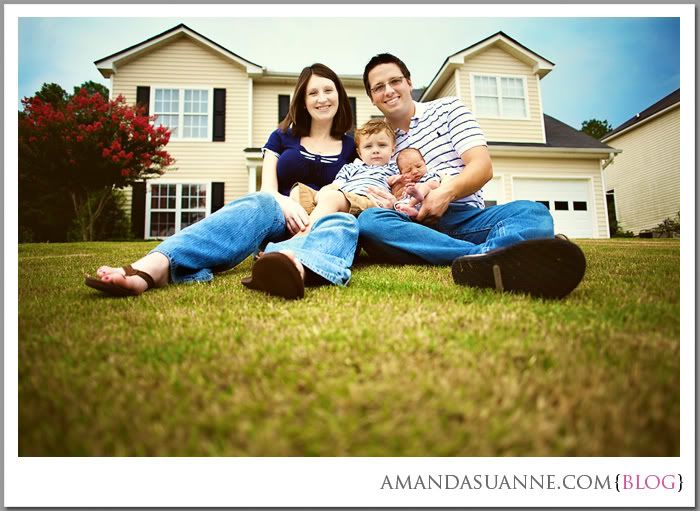 This is such a neat shot to me, Tara's mom (who is in the shot to the extreme left) bought this rattle from Tiffany & Co. while she was in New York. I grabbed a couple of shots of the rattle, then I got a shot trying to get us all in the picture. If you look to the right, Tara, Greg and Cole are sitting on the floor with us. :D Love it!

Tara and Greg, thank you for allowing me to capture the newest addition to your family! It was great hanging out with you and meeting Cole!
Oh and one more thing, Tara and Greg decided to order a mini album for Cole's nursery. When it arrives, I will be posting some pictures and doing a little product review so be looking for that post! Hope everyone has a wonderful weekend. I will be posting lots more soon so stay tuned. I hope all of my readers who are in Tropical Storm Fay are safe and enjoying this time by spending it with friends and family!