HAPPY THANKSGIVING EVERYONE!!
I hope your day is full of lots of turkey, valuable time with the people you love, and lots of memories!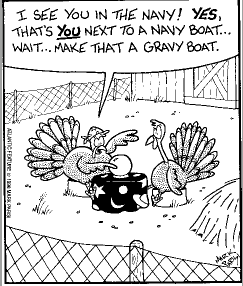 Now for a little "Thanksgiving History Challenge"....lets see if you listened up in grade school!! Josh and I love history so this is super fun for us :O)

1) In what year did the Pilgrims come to North America?

2) What was the name of the ship the Pilgrims sailed on?

3) What ocean did the Pilgrims sail across to reach North America?

4) Where did the Pilgrims ship land when they reached North America?

5) How did the Native Americans help the Pilgrims?

6) What was the Native Americans' clothing made of when the Pilgrims arrived in North America?

7) Did Pilgrim boys and girls go to school?

8) When was Thanksgiving day named as a 'real' holiday?

Check the answers by peeking in the comment box below!!! Happy Thanksgiving!