Okay so prepare yourself to see two of the cutest little girls on the planet....meet the Martins (Part 2). Jessica contacted me before her family came on Vacation to Destin last month. I cannot tell you what a joy it was getting to know Jessica and her BEAUTIFUL family! They are such a sweet couple and have the two sweetest little angels I have met! Jessica has waited so patiently for her blog debut after seeing her sisters-in-laws a few days ago :o) I truly had so much fun with the whole Family and hope that I get to photograph them again soon! Jessica I hope you love your pictures as much as I do, and I hope they give your family lots of smiles and warm memories for years to come!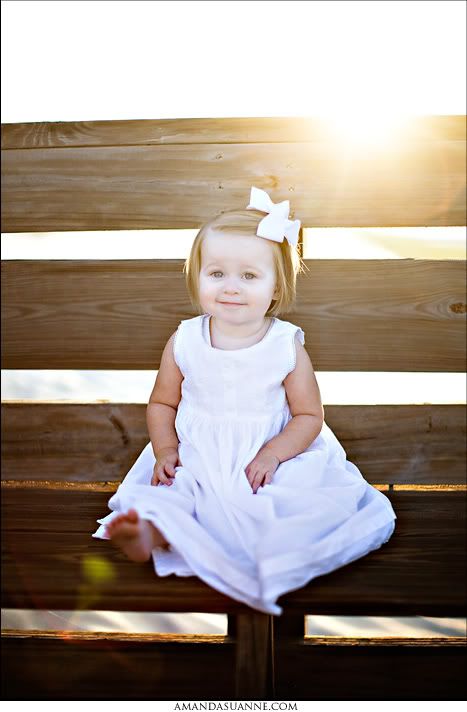 isn't she adorable? I could'nt choose a favorite!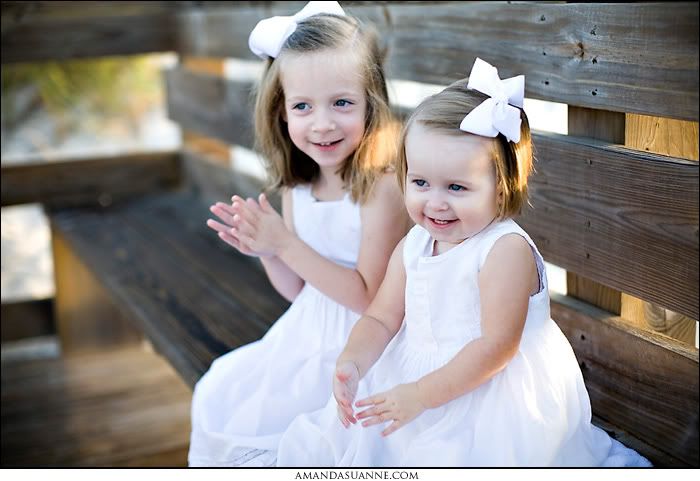 I love how beautiful Jessica looks here! She has such a love and joy for life!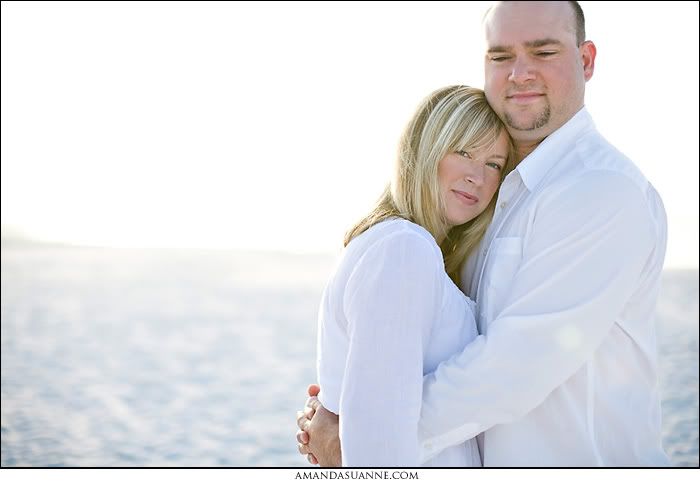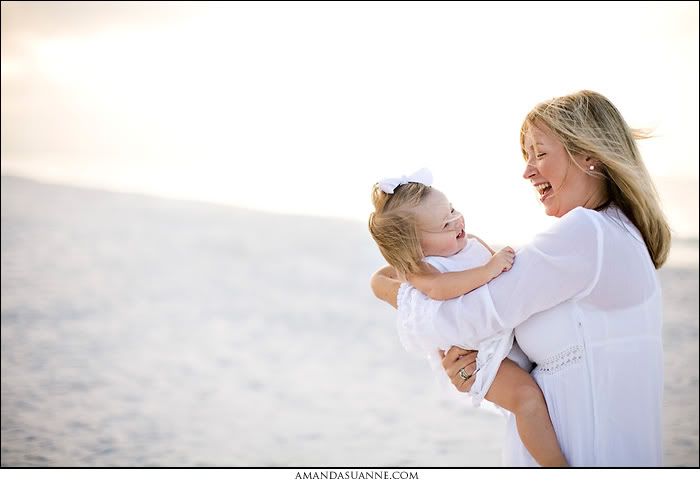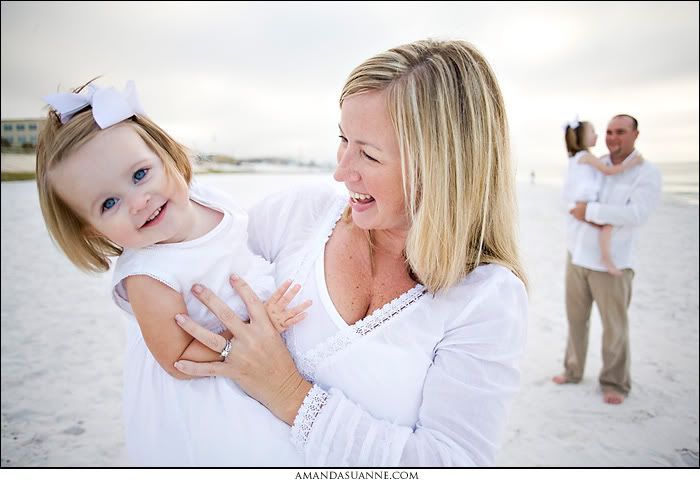 I just had to animate this.... I mean who doesn't just love kisses ?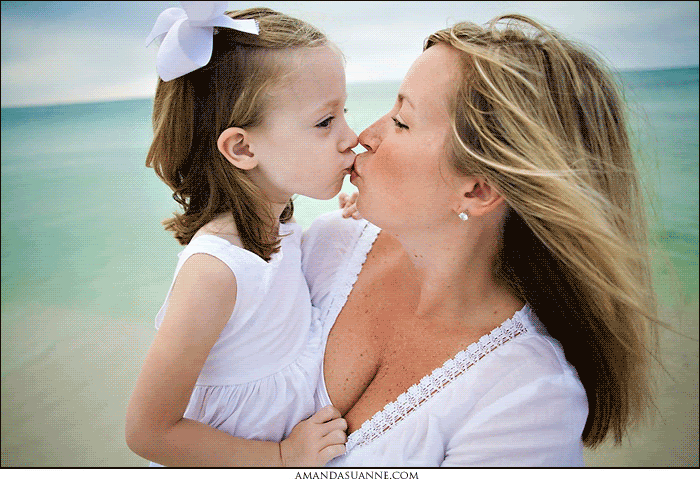 serious faces....




silly faces !!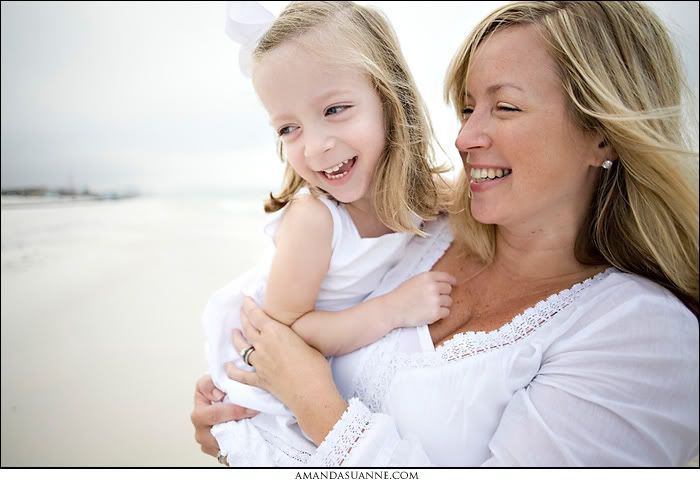 The rest of the family who joined us at the end of the shoot... I love this fun shot :D

Again, Jessica thank you so much for allowing me to photograph your beautiful family. I feel so blessed to have meet all of your family!
Love,
Amanda