Tuesday we had our monthly photography lunch in Destin. We had 10 fabulous photographers show up and we had a great time talking for over 2 hours! The picture below was taken by the hostess with Candice's camera! If you are in the Destin/Pensacola/Panama City area and beyond, and would like to join us please send me an email at amanda@Amandasuanne.com to get on the list.
I have been traveling a lot lately. That is just one of the many perks of being in the photography industry. My camera brings me all over the place, and being a person who loves to travel, it works out great. Sunday, I fly out to California for
Jasmine Star's
Workshop. I met her in Vegas and she truly has the sweetest spirit. Her and her husband JD could not be any cuter together and I am looking forward to learning some new things from her. I am also looking forward to a fun road trip with my roomies,
Misty Johnson
and
Jamie Delaine
. We rented a car, and who knows where it will take us!! Anyways, I will be out of the office all next week, so I will be getting to emails as soon as I find out the internet situation :)
Have a great week and enjoy our group picture!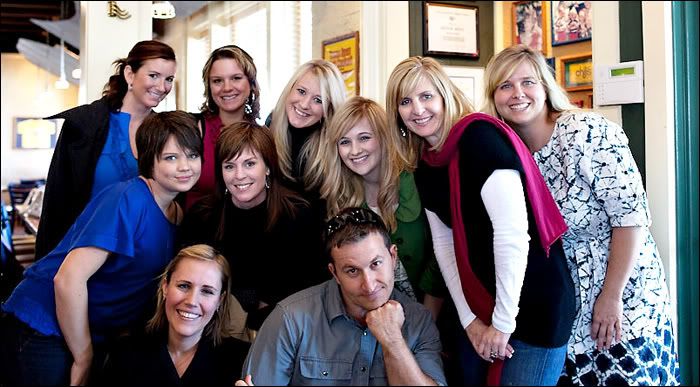 From the top left, Mandy, Kelly, Weslyeann, Me, Dede, Ashley. middle from left: Candice and Genya, and bottom row the ever so fabulous Erica and Ryan!