Ashley and Lane braved the FREEEZZZING cold for their engagement shoot a few weeks ago! We kept getting rained out of our first attempts of their engagement session, so when this beautiful (but cold) January day came, we took it and ran with it! They were troopers and looked oh-so-fabulous! They probably thought this pregnant lady was crazy in my big black boots, four layers of jackets, scarves and gloves - but hey, I had to keep my little baby wrapped up and warm :D
Ashley and Lane are getting married in April and I am so excited for their wedding - I even got to meet Ashley's mom Laine before the shoot - she even brought my sweet little Chloé a present! How sweet is that??? I have the best clients on the planet, hands down. The kindness and generosity of others blows me away. Ashley and Lane are THE sweetest things ever, and oh their dog maverick - he is the bomb! I love for clients to think outside the box and bring their pets or other things that show off their personality! Maverick kept us laughing - he likes to dig ! As soon as we went down to the beach he was digging holes everywhere. It was the cutest thing. EVER.
Anyways - here are my favorites from their Engagement Session - be prepared for awesomeness. Ashley and Lane KILLED it!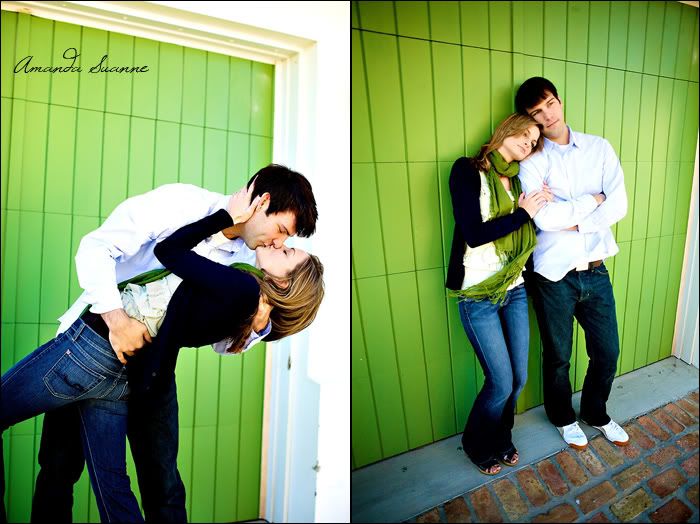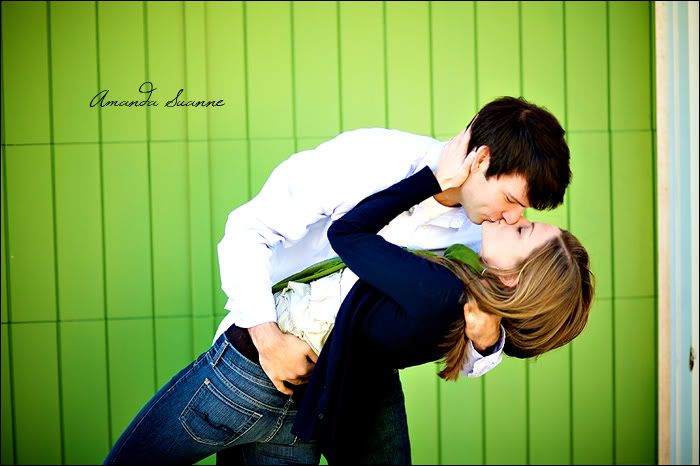 Introducing Maverick!! Isn't he a doll?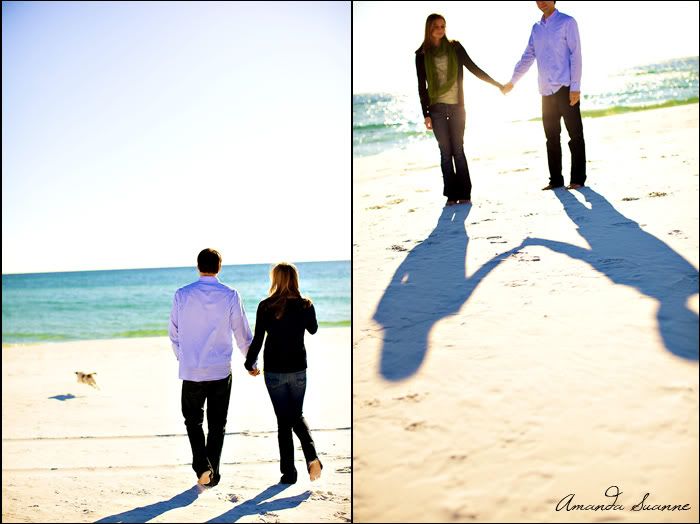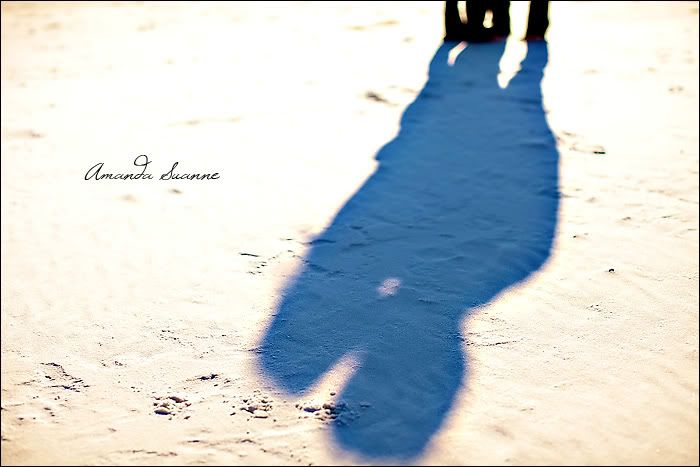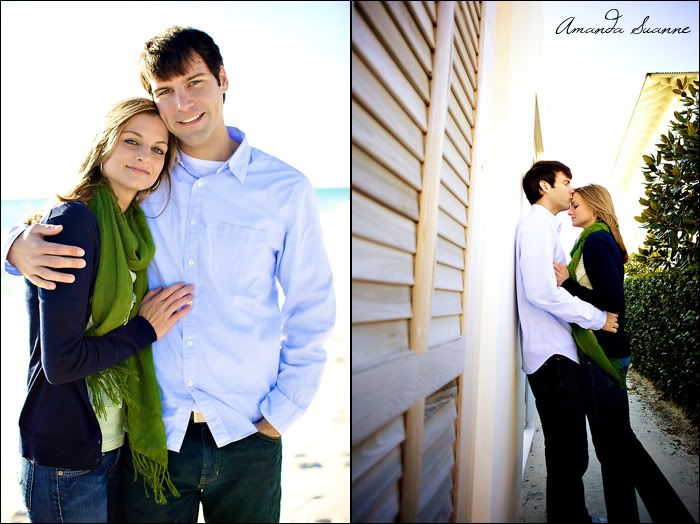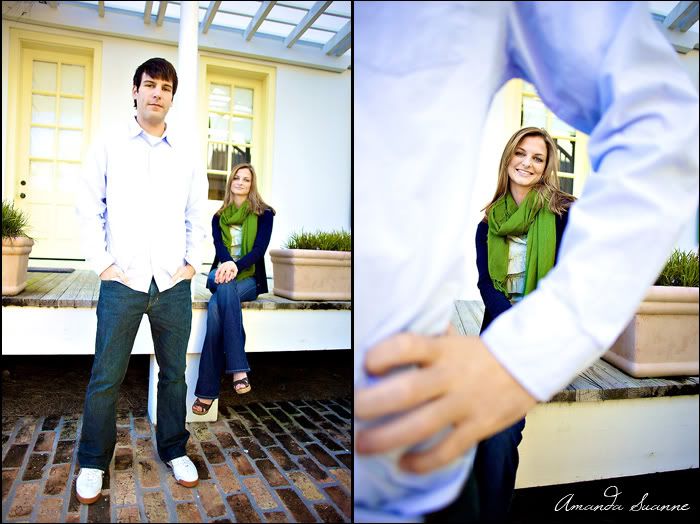 How beautiful is Ashley's Ring??? Good job Lane!!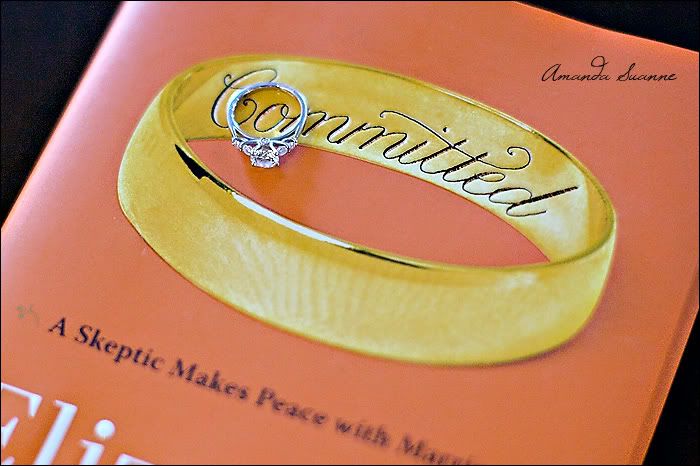 AHHH those eyes are AMMAZZZZING!!!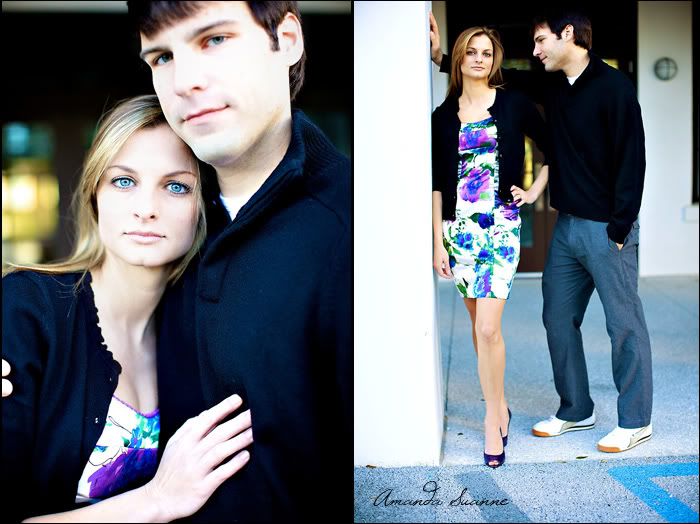 He makes her laugh...I love that!


Special thanks to Amavida Coffee in Rosemary Beach for letting us hide from the cold a little while and shoot in their store! Amavida has the BEST coffee around so if you are in the area check them out! Even Celebrity Miley Cyrus stops by there when she is in town :)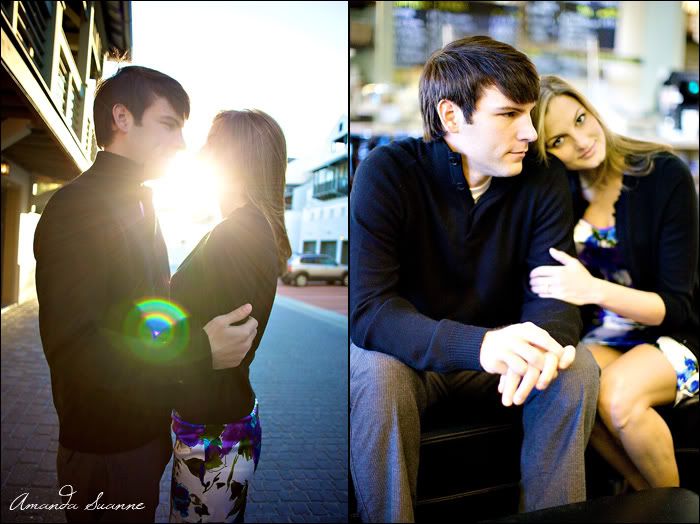 Blog Readers, I hope you have enjoyed looking through Ashley and Lane's Engagement Photos! Talk to you soon!!