Kristen and JD were married this past Saturday at Coleman Beach in Seaside, FL. They were joined by fifty of their closest friends and family, who celebrated with them on this special day. I met Kristen and JD in November for their engagement session, and I knew immediately how special their wedding was going to be. They both smile all the time and find joy in the little things. I am soooo happy for Kristen and JD and honored to be a part of their day.
Kristen had me cracking up the day of the wedding. After they had their first look with each other, JD said, "What about the kiss?" He realized they had not discussed what kiss they would do at the alter, and Kristen quickly said, "The Amanda Suanne Kiss". I was like what is that, LOL. She said, "Kiss and Hold, Kiss and Hold" I was laughing so hard. I shoot a lot so anytime I do a kiss shot I always got Kristen and JD to hold it for a long time and You know they LOVE it!!
These first few shots are of Kristen getting ready. Her Mom and sister joined her in her beachfront cottage. Kristen looked gorgeous!

I simple adore this ring! Isn't it beautiful?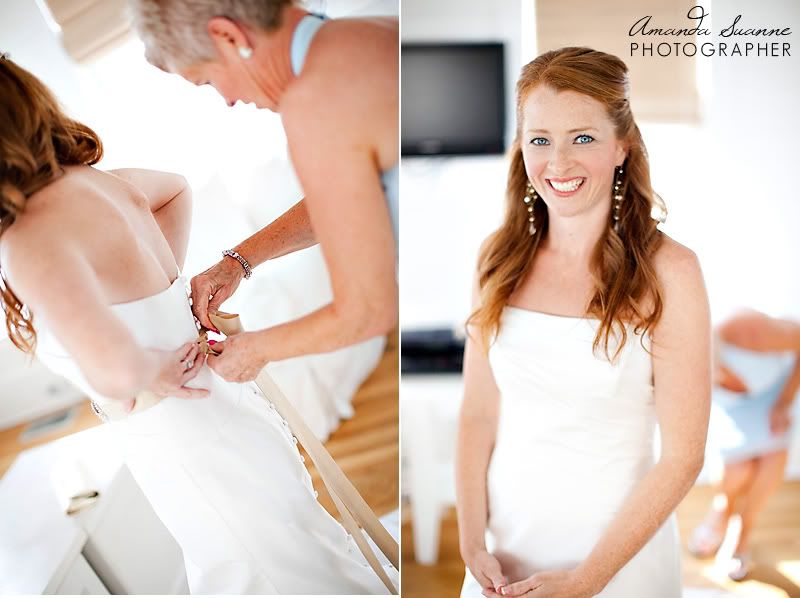 This is Ryan the ring bearer. He was oh so adorable and a total ladies man! He asked one of the ladies at the reception to dance, and when he brought her to the floor he started breakdancing and spinning on the ground. It was priceless. I never knew he had those kind of moves in him.


Kristen and JD opted to see each other before the wedding. It was a special Moment. Kristen's face lit up when she saw him for the first time.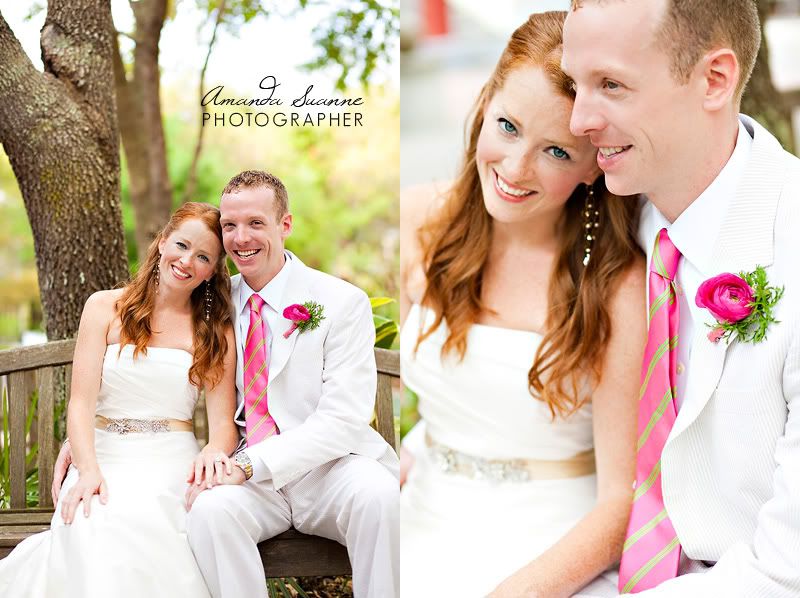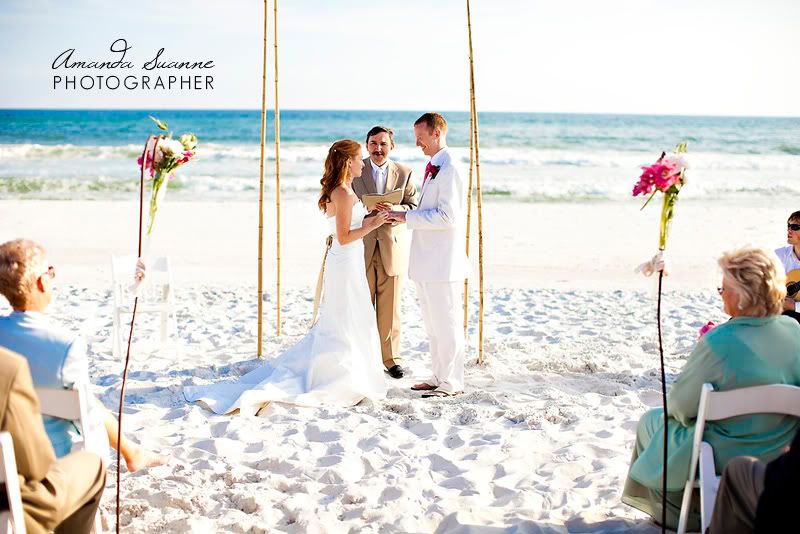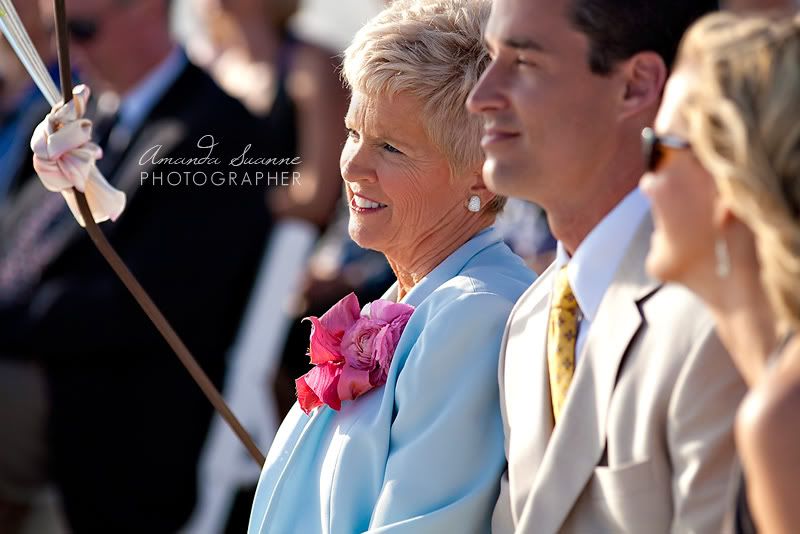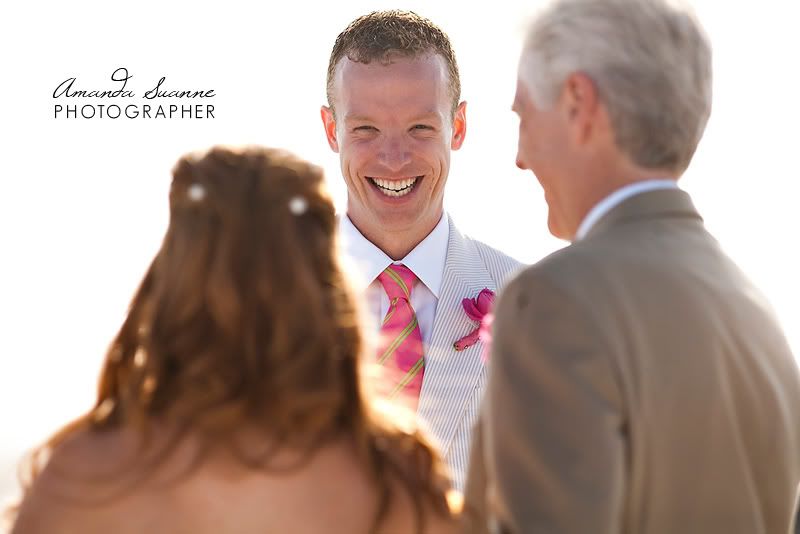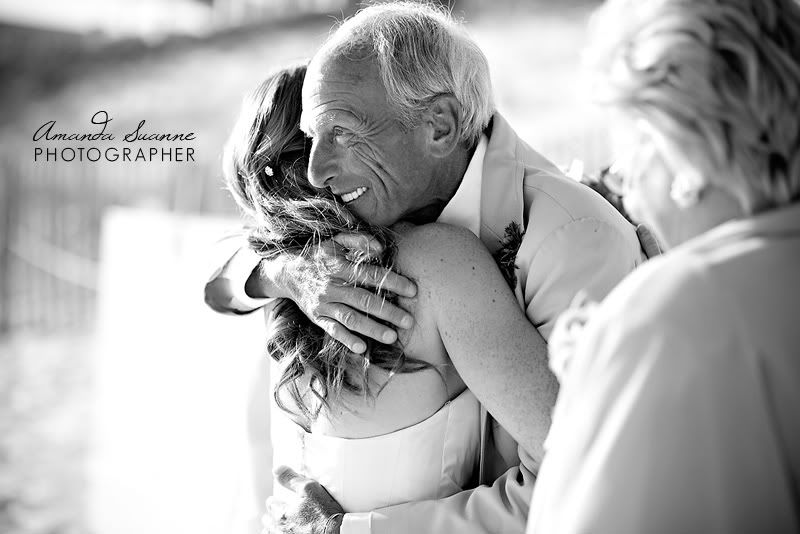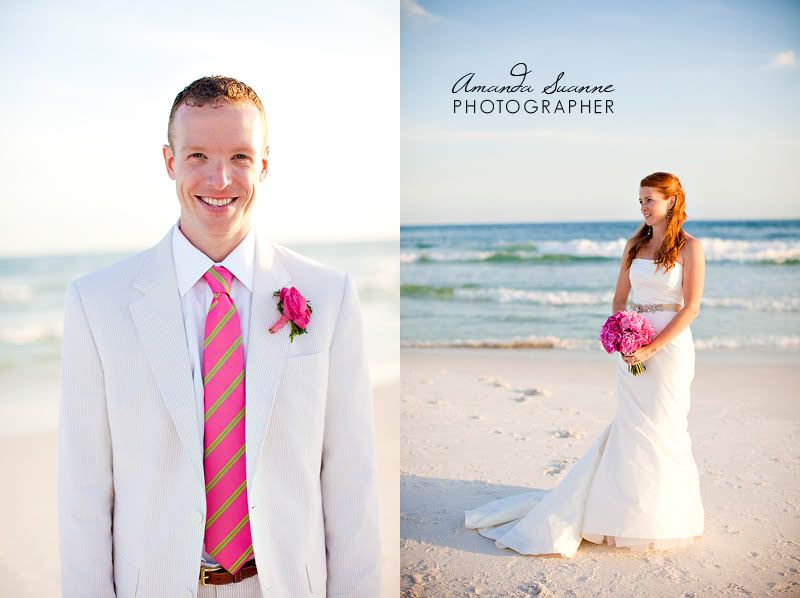 FAVORITE SHOT!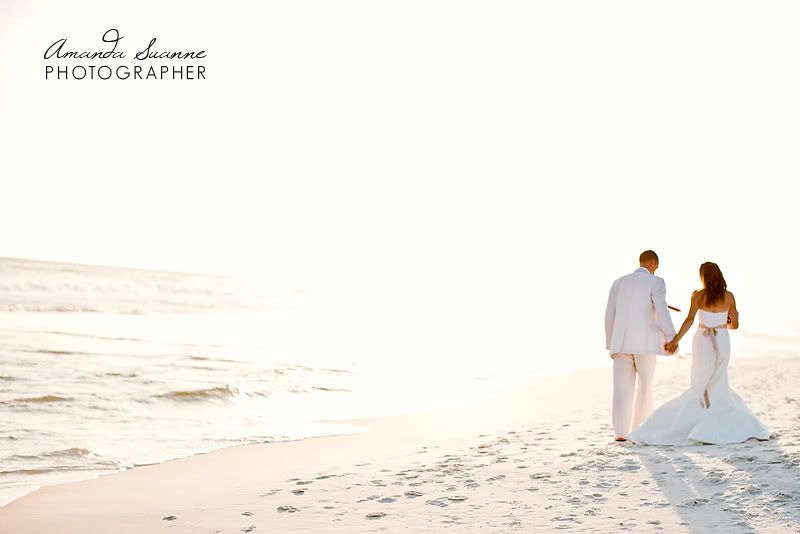 Nouveau Flowers did an amazing job on the flowers for the wedding. Isn't her bouquet beautiful Peonies are my favorite.


Townsend Catering did a fabulous job with the food and the cake....oh the cake....it was so delish thanks to Confections on the Coast. They do a fabulous job!!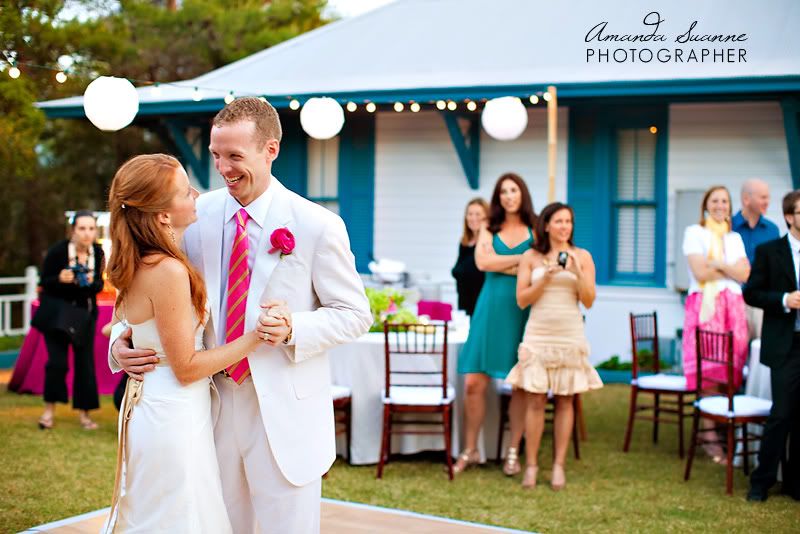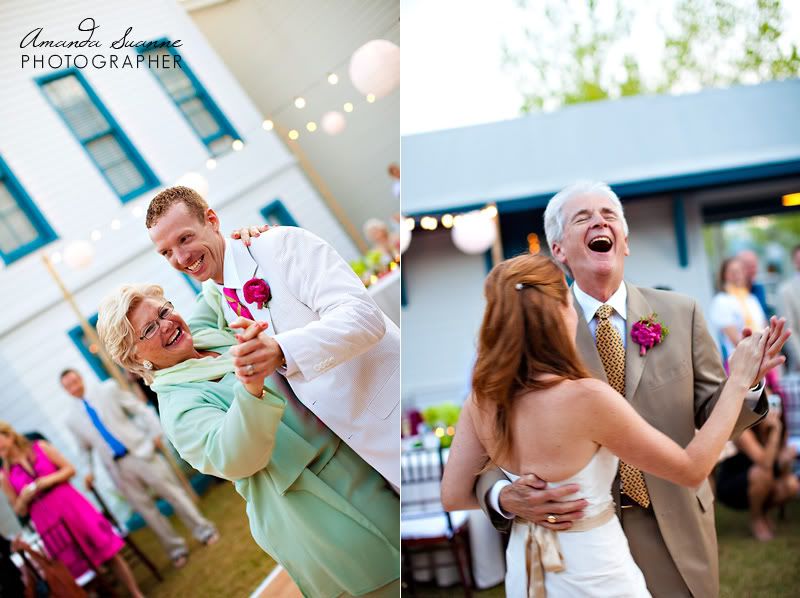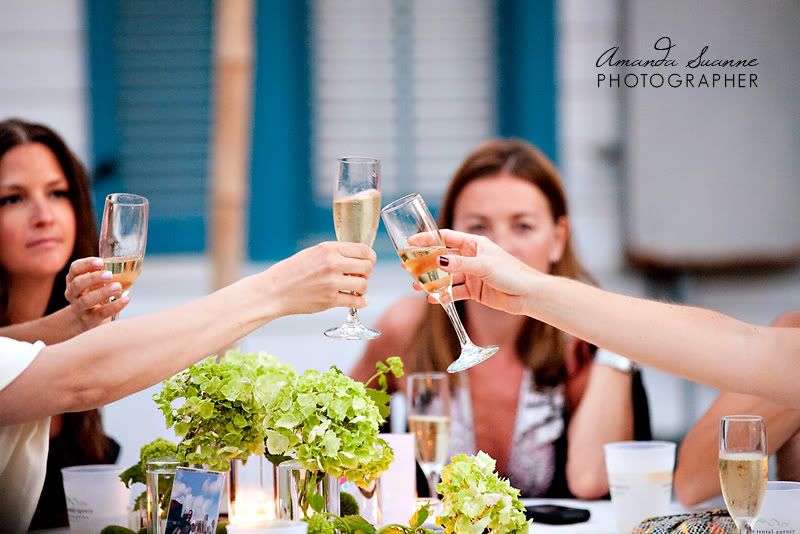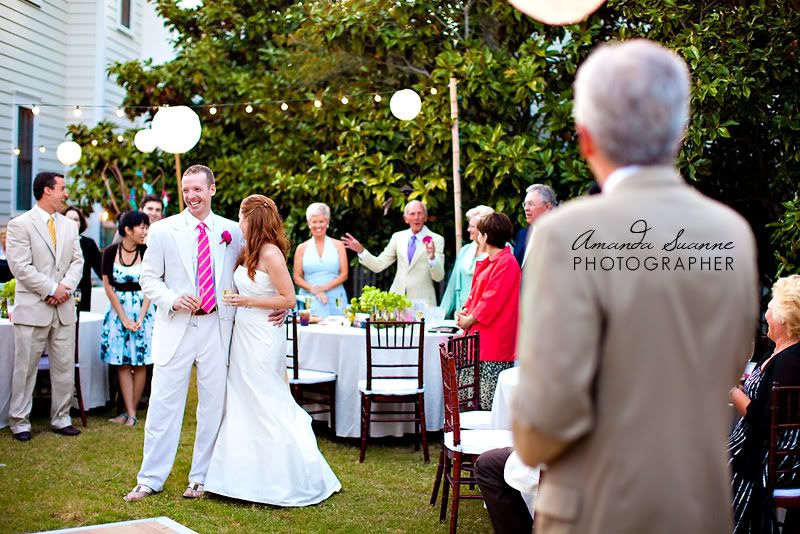 Congrat's again Kristen and JD and have a fabulous time in Turks and Caicos!
CLICK HERE TO VIEW THEIR WEDDING SLIDESHOW.
Photographer:
Amanda Suanne Photography
Reception:
Coleman Beach, Seaside, FL
Ceremony:
Inn By the Sea Vera Bradley, Seaside, FL
Cake Design:
Confections on the Coast
Caterer:
Townsend Catering
Flowers:
Nouveau Flowers
Minister:
Jack Hankins
DJ:
Gulf Talent
Wedding Coordinator:
Heather Archdeacon Williams
Make Up Artist:
Paint Me Pretty
- Jamie Gummere